THE BLOOD OF JESUS CLEANSES YOU FROM ALL SIN AND GUILT (1 JOHN 1:7). JESUS IS THE DELIVERER!!

DEMONBUSTER.COM
DELIVERANCE MANUAL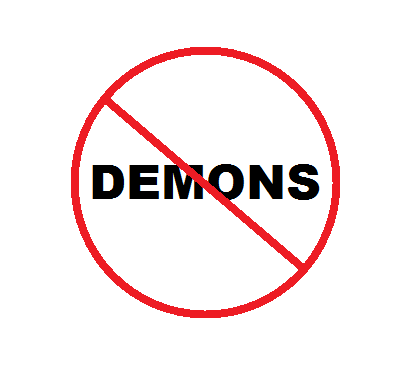 NO DEMONS ALLOWED

OTHER LINKS

WE DO NOT NECESSARILY AGREE WITH EVERYTHING YOU READ ON THESE LINKS.


ImpactChristianBooks.com Deliverance Books for sale
MIRACLE OUTREACH MINISTRIES Pat Holliday
Wordline Bible Studies
THE DOVE - EUROPEAN-AMERICAN EVANGELISTIC CRUSADES
Hegewisch Baptist Church - Win Worley - Michael Thierer
A Deliverance Ministry in Germany (In German)

Cult awareness Links for Your Help
http://www.spotlightministries.org.uk/occult.htm

BAD REPORTS OF OTHERS START HERE
http://www.banner.org.uk/articles.html
http://www.deceptioninthechurch.com/hinntilt.html
DECEIVING THE ELECT Bad report on HOLY LAUGHTER
MORE ON CHRISTMAS AT JESUS-IS-LORD.COM
http://www.ephesians5-11.org Bad report on Masons and the Masonic Lodge

JESUS IS THE DELIVERER
DON'T STOP HERE! SEE OUR INDEX FOR MORE ARTICLES.
THERE IS NO HATE, MALICE, RACISM, ETC. ON THIS SITE. THESE ARE SINS IN THE EYES OF GOD, AND ARE ALSO DEMONS. THE BIBLE MAKES IT CLEAR THAT SIN CANNOT GET INTO HEAVEN.