JESUS IS LORD

DELIVERANCE
DEMONBUSTER.COM

MUSIC TOO LOUD? TURN YOUR SPEAKERS DOWN.
Jesus brought you to this site, so keep reading to find out what HE wants to tell you.
GO YE INTO ALL THE WORLD!
THIS WEBSITE HAS BEEN THERE.

Jesus commanded ALL Believers to CAST OUT demons (Mark 16:17) (Mathew 10:8). Jesus did not say to go to someone else to have your demons CAST OUT. Nor did Jesus say to CAST OUT everyone else's demons and leave yours IN.
Luke 6:46-49
46 And why call ye me, Lord, Lord, and do not the things which I say?
47 Whosoever cometh to me, and heareth my sayings, and doeth them, I will shew you to whom he is like:
48 He is like a man which built an house, and digged deep, and laid the foundation on a rock: and when the flood arose, the stream beat vehemently upon that house, and could not shake it: for it was founded upon a rock.
49 But he that heareth, AND DOETH NOT, is like a man that without a foundation built an house upon the earth; against which the stream did beat vehemently, and immediately it fell; and the ruin of that house was great.

Mathew 7:5 - Jesus speaking - Thou hypocrite, first CAST OUT the beam [demon] OUT of thine own eye; [SELF DELIVERANCE] and then shalt thou see clearly to CAST OUT the mote [demon] OUT of thy brother's eye.

Luke 11:24 - When the unclean spirit (demon) is gone OUT of a man, he (demon) walketh through dry places, seeking rest; and finding none, he saith, I will return unto MY HOUSE (YOU) whence I came OUT.
Luke 11:25 - And when he cometh, he findeth it (YOU) swept and garnished (you are not doing self Deliverance).
Luke 11:26 - Then goeth he, and taketh to him seven other spirits (demons) more wicked than himself; and they enter IN, and dwell there:(IN YOU) and the last state of that man is worse than the first.
Luke 24:39 - ...FOR A SPIRIT (DEMON) HATH NOT FLESH AND BONES...
This is why demons want to be IN you, and
why every Believer needs to do self Deliverance.

Luke 4:18 - Jesus speaking - The Spirit of the Lord is upon me, because He hath anointed me to PREACH the gospel to the poor; He hath sent me to HEAL the brokenhearted, to PREACH DELIVERANCE to the CAPTIVES, [Believers] and recovering of sight to the blind, to set at liberty them that are bruised.
The Ministry of Jesus was threefold. He Taught, did Healings and Miracles, and cast OUT demons.
There are over two billion Christians in the world. You can find ANY one Believer to help you with Deliverance (besides doing self-Deliverance).

This website will PREACH/TEACH you what you need to do DAILY to defeat the works of the devil. In addition, many things you probably never heard of before in "church".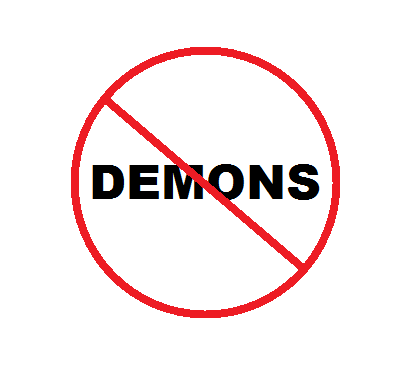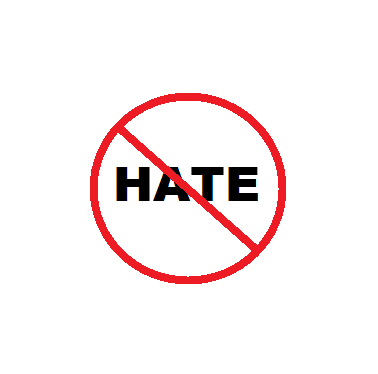 This is the website of
DEMONBUSTER.COM
DELIVERANCE MANUAL
This very extensive and free website IS the Manual.
We have no printed or audio material to send you.

HOW YOU CAN, AND DO, HAVE DEMONS -
EVERYONE HAS DEMONS, NO EXCEPTIONS

(so this includes all Christians).
Jesus said in Mark 7:21 - For from WITHIN, out of the heart of men - [any human], - proceed evil thoughts, adulteries, fornications, murders - [caused by demons within],
7:22 - Thefts, covetousness, wickedness, deceit, lasciviousness, an evil eye, blasphemy, pride, foolishness: - [caused by demons within]
7:23 - All these evil things come from WITHIN, and defile the man - [any human].
The main point in these three Scriptures is not the "evil" mentioned, but that the demons are WITHIN any human.
For those of you who demand to see a Scripture before you can believe something, there are NO Scriptures that say YOU do NOT have demons. That should settle it!

Jesus spoke to demons that were WITHIN humans. Demons spoke to Jesus from WITHIN the human, using the human's vocal cords. During Deliverance, sometimes you speak to demons WITHIN the human. Sometimes the demon speaks from WITHIN the human, using the human's vocal cords.
In Mark 8:32, satan spoke to Jesus from WITHIN Apostle Peter, using Peter's vocal cords.
In Mark 8:33, Jesus spoke to satan that was WITHIN Peter.

When you are Born Again as a Christian/Believer/True Worshipper, JESUS/Holy Spirit comes to abide in your SPIRIT. Demons CANNOT get INTO your Spirit.
You are a triune being - BODY, SOUL and SPIRIT. Your SOUL is your MIND, WILL and EMOTIONS.
BODY - Christians can have a sickness/disease just like the unSaved. That's caused by demons (if not caused by other factors).
SOUL - Do you have a bad temper? That's a demon. Is there mental illness in your family background? That is a demon. Do you have trouble serving God? That's a demon. Do you have problems with bad thoughts? That is a demon(s) in your mind, will or emotions.
SPIRIT - Demons cannot get into your SPIRIT, but, the demons surround your SPIRIT like a glass jar surrounds its contents, and you have trouble serving the Lord JESUS. The contents of the jar cannot get out until you remove the lid (demons). Deliverance can get rid of the demons.

Looking for a Miracle? In Mark 9:39, Jesus calls Deliverance a Miracle. Get your Miracle today.

Mark 1:39 - And He (Jesus) preached in their synagogues (churches) throughout ALL Galilee and CAST OUT DEMONS. (IN the church? Yes! Is your church casting out demons?) If not, pack your bags and stay home.

IF My people, who are called by My name, shall humble themselves, pray, seek, crave, and require of necessity My face AND turn from their wicked ways, THEN will I hear from Heaven, forgive their sin, and heal their land. II Chronicles 7:14

Jesus said, Those that Believe SHALL cast out demons (Mark 16:17). If you obey this COMMAND, you become a Demonbuster. Are you a Believer? Yes or no?
Acts 5:32 - And we are His witnesses of these things; and so is also the Holy Ghost who God hath given to them THAT OBEY HIM. Matthew 28:19 - Go ye therefore, and teach all nations, baptizing them in the name of the Father, and of the Son, and of the Holy Ghost: Matthew 28:20 - Teaching them to observe ALL things whatsoever I have COMMANDED you: and, lo, I am with you alway, even unto the end of the world. Amen. Jesus commanded ALL Believers to cast out demons.

The URL for this main page is
http://www.demonbuster.com

1 John 1:7 - THE BLOOD OF JESUS CLEANSES YOU FROM ALL SIN AND GUILT.
Want to go to Heaven when you die? Say this suggested prayer, then keep Jesus in your life daily.
JESUS, FORGIVE ME OF MY SINS. I REPENT OF MY SINS. COME INTO MY LIFE. FILL ME WITH THE HOLY SPIRIT.
JESUS IS THE DELIVERER!!

SPREAD THE DELIVERANCE MESSAGE BY PUTTING A LINK ON YOUR WEBSITE.

BOYCE and BOICE are two demons that interfere with any electronic equipment, i.e., phone, computer, printer, automobile, etc. If something malfunctions, command these two demons to leave your equipment, in the name of Jesus. We get many emails saying this worked. If it does not work, demons are not causing the problem.

In the Bible, once God used a donkey to talk and give a message. So, if you came here from a link that said our site is funny , or anything but Godly, know this - Jesus Christ, the Son of the Living God, loves you and wants to help you. Since you are reading this, Jesus has brought you here to offer Supernatural help. This site shows you how to get that help, free of charge. As for the person that is mocking us, the Judgment of God is on them. In the Bible, Acts 9, Saul was mocking and tormenting Christians. Jesus made Saul blind, and said to him, I am Jesus whom thou persecutest. When you make fun of any Christian, you are making fun of Jesus. We also break and return all evil, in the name of Jesus.

With thousands of pages of FREE material here, you are welcome to copy or print this free information, or LINK to us.

IF YOU REALLY WANT HELP, and you are willing 1. To become a REAL Christian (True Worshiper) (Believer) (Pray this: Jesus, forgive me of all my sins. I repent of my sins. Come into my life. Fill me with the Holy Spirit.) 2. Do self Deliverance 3. Do Spiritual Warfare 4. Break and RETURN all evil to the sender on a DAILY basis, IN THE NAME OF JESUS CHRIST, (DELIVERANCE)
AND ARE WILLING TO DO A LOT OF STUDYING -
continue reading.
All this information is provided free of charge - NOTHING TO BUY.
THERE IS NO HATE ON OUR SITE,
BUT SOME PEOPLE HATE TO READ IT.

Know this - EVERYONE has demons, ESPECIALLY CHRISTIANS. There is no Scripture that says this. It is just a matter of FACT. There is no Scripture that says you do NOT have demons. Jesus said the demons are living INSIDE of you, not OUTSIDE. Jesus also said the demons call your body their house . Do you live OUTSIDE of your house? Neither do your demons!

In Matthew 15:26 and Mark 7:27, Jesus says that Deliverance is THE CHILDREN'S BREAD. The term "Christian" did not exist while Jesus walked the earth. "THE CHILDREN" were Believers. Jesus cast demons out of Believers. Are you a "child of God"?
The Deliverance message is not MY doctrine. It is not MY opinion. It is not MY belief. JESUS said to do it, and we (those that believe) do. You DO NOT have to go through Deliverance to get to Heaven. But why would you want to keep all your problems (demons) if there was a way to get rid of them? Deliverance IS that way. When you get to Heaven, Jesus may ask you why you did not do Deliverance like He commanded all Believers to do.

JESUS IS THE DELIVERER
JESUS DID COME IN THE FLESH, AND WILL COME AGAIN.

In Mark 16:17, Jesus said, And these signs SHALL follow them that BELIEVE; In my name SHALL they cast OUT demons; they SHALL speak with new tongues;
DEMONBUSTER.COM will teach you how to obey Mark 16:17.

Jesus is Lord. Everything having to do with Deliverance is done through the Power and Authority in the name of Jesus Christ. I don't know of any other Deliverance web site like this, where you can actually read about it, find out how to get rid of the demons and keep them away, and not have to buy a book, tape, video, or send in money. I have found a couple of sites that duplicated our material.
If you are not seeking help for yourself, your demons will get stirred up, especially your RELIGIOUS demons. If you are seeking help, learn how to get rid of demons here. Your demons will still get stirred up, trying to stop you from going on with Deliverance.

Now that you have read or heard all the milk sermons all your life, you are about to read the real meat of Christianity.

The purpose of this ministry is to teach the every day, normal, true worshiper (John 4:23) (Christian) how to take authority over the devil and his demons, using the name of Jesus Christ, Son of the Living God, thereby training an army of Deliverance ministers to defeat the works of the enemy.

Would you like help from being Depressed? Abused? Afraid? Tormented? Suicidal? Sick? Alcoholic? Addict? Obese? Witch? Satanist? Brotherhood? Want out of the occult or a cult? Hooked on porno? Dying? Diseased? Molester? Self-Abuse? Bi-polar? Etc.? Get Saved, then cast out these demons!

Get real FREE help for all your personal problems using the Name of JESUS CHRIST to cast these DEMONS out. You must want help to receive this help. You must also be a TRUE WORSHIPER (John 4:23) ( REAL CHRISTIAN) to receive this help. This means you must be willing to change your lifestyle in certain areas. That's the only rules! Don't just read, but read and TAKE ACTION.
You do not have to have your demons cast out to make it to Heaven, but it sure makes your life down here better. You also don't need to have all YOUR demons cast OUT before you can do Deliverance on others. There is no special anointing required. Jesus gave His Power and Authority to ALL Believers.
CAUTION: Some people have reported that while reading portions of our Deliverance material, some demons have manifested in them in various ways. If this happens, pray this: FATHER, IN THE NAME OF JESUS, I COMMAND ALL THE DEMONS ATTACKING ME TO LEAVE ME NOW, IN THE NAME OF JESUS.

This site is written mainly to Christians . If you want a closer walk with our Lord and Savior, Jesus Christ, read on. If you want to learn about Deliverance, Spiritual Warfare and REALLY destroy the works of the devil, read on.
The following Scripture is pertinent if you really desire to be set free through the Miracle of Deliverance:
Colossians 1:9-10 For this reason we also, from the day we heard of it, have not ceased to pray and make [special] request for you, [asking] that you may be filled with the full (deep and clear) knowledge of His will in all spiritual wisdom [in comprehensive insight into the ways and purposes of God] and in understanding and discernment of spiritual things --- That you may walk (live and conduct yourselves) in a manner worthy of the Lord, fully pleasing to Him and desiring to please Him in all things, bearing fruit in every good work and steadily growing and increasing in and by the knowledge of God [with fuller, deeper, and clearer insight, acquaintance, and recognition]. (Amplified Bible)

One Recommended Spiritual Warfare Prayer to pray at least daily
Print this out and pray it often. This is an anti-evil Prayer.
In the name of JESUS, I cover myself and the one reading this with the Blood of JESUS. I ask for giant warrior angels to protect us. As your war club and weapons of war, I break down, undam, and blow up all walls of protection around all witches, warlocks, wizards, satanists, sorcerers, and the like, and I break the power of all curses, hexes, vexes, spells, charms, fetishes, psychic prayers, psychic thoughts, all witchcraft, sorcery, magic, voodoo, all mind control, jinxes, potions, bewitchments, death, destruction, sickness, pain, torment, psychic power, psychic warfare, prayer chains, incense and candle burning, incantations, chanting, blessings, hoodoo, crystals, root works, and everything else being sent my way, or my family member's way, or any Deliverance Ministries way, and I return it, and the demons to the sender, SEVENFOLD, and I bind it to them by the Blood of Jesus, and I cut and burn their ungodly silver cord and lay lines, in JESUS' Name.
Short version - IN THE NAME OF JESUS, I BREAK AND RETURN ALL EVIL BEING SENT MY WAY, AND I RETURN IT AND THE DEMONS TO THE SENDER ONE HUNDRED FOLD.

Acts 5:38 Now in the present case let me say to you, stand off (withdraw) from these men and let them alone. For if this doctrine or purpose or undertaking or movement is of human origin, it will fail (be overthrown and come to nothing);
Acts 5:39 But if it is of God, you will not be able to stop or overthrow or destroy them; you might even be found fighting against God!
YOU CAN'T STOP Deliverance BECAUSE IT IS OF GOD!

YOU CANNOT PRAY A DEMON AWAY.
THEY MUST BE CAST OUT IN THE NAME OF JESUS.
"Prayer and Fasting" is in addition to Deliverance.

CAUTION - If you are EXPOSING the devil in any way, you better be doing DAILY Spiritual Warfare, Deliverance, breaking and RETURNING all evil being sent your way.
If you can hear the Oh the Blood of Jesus midi file, and it gets under your skin, don't turn your speakers off. The demons absolutely hate this song or any song that is about the Blood of Jesus. The more this bothers you, the more demon infested you are. You actually could get some Deliverance by having this tune play in the background, and some demons may actually leave your home or apartment too. Copy the midi file and play it in your home over and over or just let it play on your computer. I have it set to play continuously.

Every time you click your SAVE button, think of SALVATION, which also means DELIVERANCE.

He that hath ears to hear, let him hear - LUKE 14:35

The sermon on the mount was attended by people who WANTED to hear. There were many Miracles.

Our entire Website is devoted to help THOSE THAT BELIEVE, to encourage the Deliverance Ministries who are out there, and first of all, to get the unsaved, SAVED.

JESUS IS THE DELIVERER

2 Tim 4:14 Alexander the coppersmith did me much evil: the Lord reward him according to his works: 1 Tim 1:20 Of whom is Hymenaeus and Alexander; whom I have delivered unto satan, that they may learn not to blaspheme. Anyone attempting or doing evil to Believers will be awarded by the Lord, according to their works, and we turn them over to satan.

Jesus said we would do greater works than He. John 14:12 - Verily, verily, I say unto you, He that believeth on me, the works that I do shall he do also; and greater works than these shall he do; because I go unto my Father. These greater works are not found in the Bible. HOW Deliverance and Spiritual Warfare are done are some of the greater works .

THERE IS NO HATE, MALICE, RACISM, ETC. ON THIS SITE. THESE ARE SINS IN THE EYES OF GOD, AND ARE ALSO DEMONS. THE BIBLE MAKES IT CLEAR THAT SIN CANNOT GET INTO HEAVEN.

INDEX OF
DEMONBUSTER.COM
DELIVERANCE MANUAL


INDEX OF LINKED ARTICLES

THE FOLLOWING IS AN ALPHABETICAL LIST OF ARTICLES OF THE DEMONBUSTER.COM DELIVERANCE MANUAL.
OUR ENTIRE SITE COMPRISES THOUSANDS OF PAGES IF PRINTED, AND MANY AUDIO FILES.
ALL FREE OF CHARGE.




JESUS IS THE DELIVERER

THERE IS NO HATE, MALICE, RACISM, ETC. ON THIS SITE.
THESE ARE SINS IN THE EYES OF GOD, AND ARE ALSO DEMONS.
THE BIBLE MAKES IT CLEAR THAT SIN CANNOT GET INTO HEAVEN.


THIS IS NOT THE WEBSITE OF GENE MOODY



DESTROYING THE WORKS OF WITCHCRAFT
THROUGH FASTING AND PRAYER by Ruth Brown

Healing Art by Elise Hand painted art for purchase (Sample below)